Hi guys.My name 's DinoMario.I'm Mexican and i live in Guadalajara,but i can speak and write in English 'cause i've had classes.I'm very happy about joinin' this wikia.
I'm a big dinosaur lover!!!Dinosaurs have been always be my favorite animals.They're so cool!!!.My favorite dinosaurs are T-Rex,Triceratops,St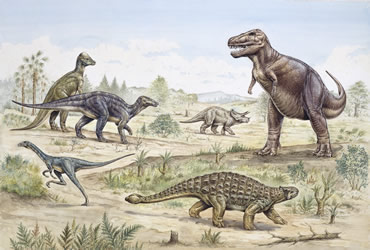 egosaurus,Diplodocus,blah,blah,blah.The list is so long.But remember:
I LOVE DINOSAURS!!!
My love of dinosaurs began when i saw the movie Jurassic Park.Then they became my favorite animals.But i not only love dinosaurs.I also love other prehistoric beasts,such as mammoths,smilodons,giant vultures,plesiosaurs and sea reptiles as well as pterosaurs.
I also like dinosaur movies,video games and everything about'em.I'm a Godzilla fan too,and i like the ice age movies.